Blue disposable aprons - packs of 100 (SKU - PAPRONB100)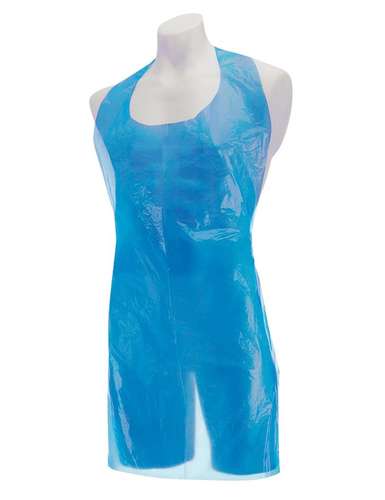 DESCRIPTION
Premium plus aprons sold in packs of 100.  Blue.
Manufactured to the highest standards using the very highest grade of polythene. They provide a high level of hygiene and are suitable for many applications such as the food industry, healthcare environments, laboratories, manufacturing, printing & veterinary.
Single use, manufactured in accordance with European Personal Protective Equipment Directive 89/686/EEC. CE Category 1 for minimal risks.
27" x 46".
Pack of 100 aprons
Blue
The item has been added to your basket