Surgical face masks tie on - box of 50 (SKU - P5URGT)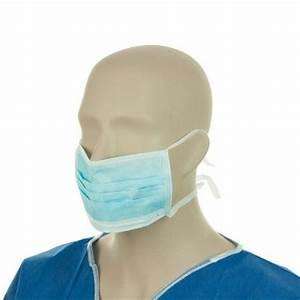 DESCRIPTION
Surgical face masks - fluid resistant - tie on - Box of 50.

Use these fluid resistant surgical face masks to help to STOP THE SPREAD OF THE CORONAVIRUS!   Please CONTACT US if you would like to bulk buy.  Please call 0800 87 999 87 or email info@contain-er.co.uk for a quote.

Facemasks are highly comfortable, light and breathable. Made with an integral nose bridge that conforms to the contours of your face. Suitable for general medical, veterinary or surgical use providing protection against airborne germs and infection.

Type II: Filtration Efficiency Exceeds 98% (Meltblown Filter).

Fluid resistant.

Sensitive inner cellulose layer – sensitive & breathable.

Latex free, lint free, fibreglass free, fire retardant, no dyes and gentle on the skin.

Ultra breathable

High filtration

50 masks per box.
The item has been added to your basket