KN95 (FFP2) Masks - Box of 10 masks (SKU - PKN9510)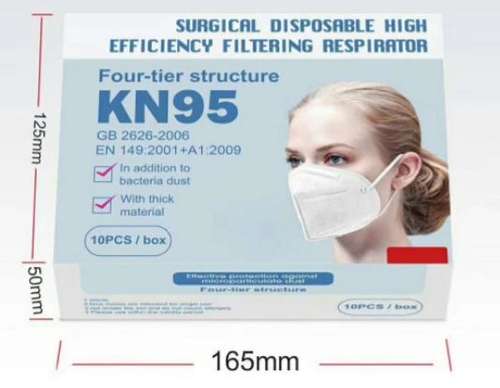 DESCRIPTION
Fold flat unvalved KN95 (FFP2/N95 equivalent) masks.  Packed in boxes of 10 masks.  Filtration rate ≥95%.

*** PAY NO VAT IF PURCHASED BEFORE THE END OF JULY ***

The HSE (Health & Safety Executive) and PHE (Public Health England) recommend the use of FFP2 masks if FFP3 masks are not available. The WHO (World Health Organisation) recommends the same ie FFP2/N95 masks. Please see the link to the HSE website to verify this information - HSE re FFP2/N95/KN95 masks.

To clarify, KN95 masks originate from China, FFP2 masks originate from Europe, N95 originate from US. They all offer equivalent protection.

EN149:2001+A1:2009.

Due to high demand for these products and the fact they are considered a hygiene product, we will not be able to accept returns.

You may also be interested in our nitrile gloves.
You may also like...
The item has been added to your basket